At Le Presbytere we have a spacious Gite for you to relax in
Gite 2 can accommodate up to four adults and has been designed to provide a comfortable and relaxing stay – all you need to bring are yourselves.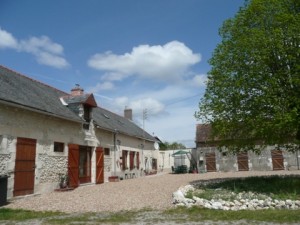 If you're travelling as part of a larger party it may be possible to rent an extra twin-bed downstairs bedroom with Gite 2, with an additional shower room.  Gite 2 is equipped with its own secure front door as well as easy access to the rear, enabling you to enjoy a private patio area, (complete with outside furniture and a gas bbq), and the covered swimming pool.
Rental Dates
Gite 2 is open between May and September and is fully equipped to cater for your needs whatever the weather. So whether you end up cradling steaming coffee sitting in the breakfast room, lapping up the Loir sunshine by the swimming pool or watching the day slip by sipping champagne from under the branches of the lime tree, we're pretty sure you'll find Le Presbytere an idyllic retreat from which you can escape the hustle and bustle of everyday life.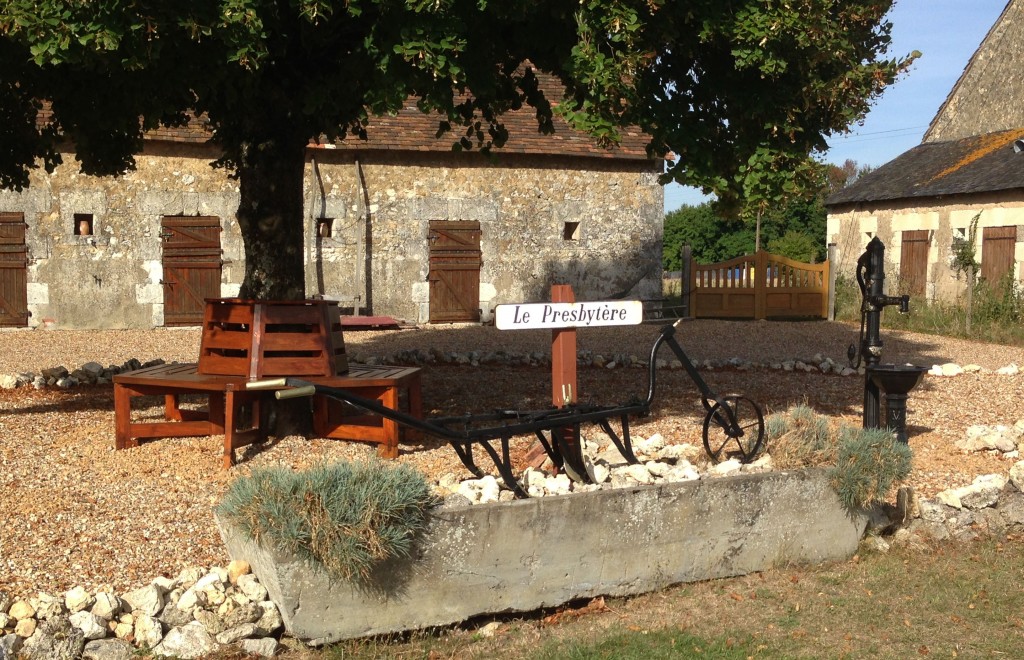 Arrival
We know what it's like to arrive somewhere unfamiliar after a long journey so we make sure that whatever time you arrive you'll find a little basket of essentials; some wine, eggs, cheese, bread, milk etc.
The Useful Stuff
Gite 2 is equipped with the usual appliances: oven, microwave, toaster, kettle, fridge, freezer, dishwasher and washing machine. Bedding and towels are provided and changed weekly. We only ask that you bring your own swimming towels.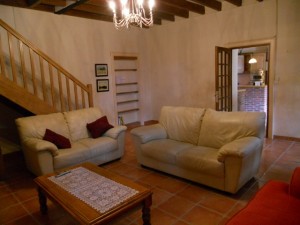 Wifi is available for those of you who have to dip back occasionally into normal daily life – although "rural is as rural does" so don't be expecting those city broadband speeds!
Should you tire of the spectacular views outside… you'll find that Gite 2 has a TV running on English FreeSat along with a Humax recorder and a DVD player. There is also a small selection of books in the gite so please feel free to swap any of your books for the enjoyment of fellow future guests.
Due to the tranquil and agricultural nature of this location we're sorry but we don't accept bookings for hen or stag weekends or which include teenagers, children or pets. If you'd like some recommendations on local family venues we'll be happy to pass on some details – just remember to bookmark us for another occasion!