There are so many great places to share with you and many can be discovered on this Loir website. Below are just a few places we've been to that you might like to visit while you're here:
Le Lude: 13km from Le Presbytere

This is the closest town to Le Presbytere with plenty of shops, cafes and restaurants – the place to stock up on all your gite essentials. It also features a tourist information office so you can find out more about what the special Loir region has to offer.
Just like the town itself, the Le Lude castle website is well worth a visit
Chateau Gizeux: 23km from Le Presbytere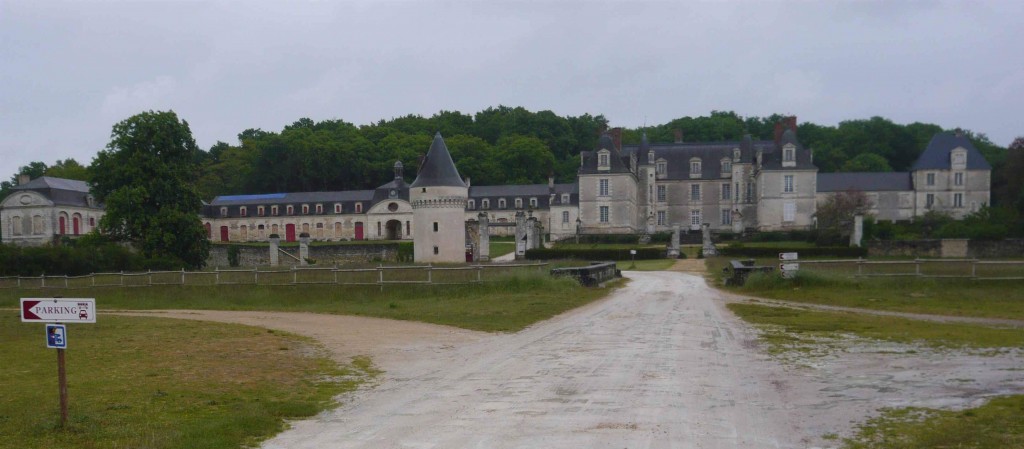 We stumbled on Chateau Gizeux as we were exploring the area. The Chateau boasts some incredible stories as well as the unique and fascinating 13th and 16th century wall paintings. It's definitely worth a visit, but be quick – with little funding for restoration, no one knows how long these paintings will last… discover more here.
Chateau La Valliere: 15km from Le Presbytere
Chateau La Valliere is another of the larger towns nearby with all the facilities you'd expect from it.
Whether it's a supermarket, petrol station or variety of independent traders you're likely to find what you need here. It's also a place to visit should you need a doctor or pharmacy during your stay. With its fishing lake, beach, and number of fantastic, authentic restaurants, Chateau La Valliere can get busy in the summer months.
Chateau de Sept Tours: 24km from Le Presbytere
If golf is your thing, then head out of Chateau La Valliere towards Tours and follow signs to Langeais. The golf course here is simply spectacular. Visit their website for more information: www.7tours.com